When considering any investment opportunity, prospective investors should take the time to review documents to understand fees and expenses that may impact long term potential for returns. Fees may be charged for a variety of services and can also be structured to incentivize performance so that sponsors earn more when the investment achieves return hurdles. No matter the size of the investment, it's important to understand how fees compare with other similar investment opportunities and how they might impact returns over the hold period.
For example, imagine you were to invest $50,000 across two investments with the same risk profile, and one of the investments contains an extra 1% annual fee. Your total return would be eroded by roughly $7,000 over a 10-year term, assuming an 8% annual return for each investment. Fees can have a significant impact over time.
In this article, we will highlight a few different types of private real estate fees that Managers may charge on a particular offering.
Types of Real Estate Fees
Unlike investing in a typical stock market index fund, a real estate investment may have a more intricate fee structure that can include multiple different types of fees. Below are several common real estate investment fees you may be charged one-time or on a recurring basis.
One-Time Costs
Acquisition
An acquisition fee is an initial fee paid to real estate Managers for putting together a deal. Acquisition fees often range from 1% to 2% of the deal size. Depending on the deal, the fee may either be incurred by investors based on the size of the entire deal including debt (often referred to as total capitalization) or based on the total equity investment
Acquisition fees compensate the Manager for the work to source and evaluate potential properties, underwrite and forecast returns, and perform extensive due diligence on behalf of all investment partners.
Organization and Setup Fee
Private real estate funds require legal and financial expertise to get started. Organization and setup fees can be between 0.5% to 2% of equity. This fee typically covers legal, technology, investor relations, and the marketing costs for launching a new deal or fund. However, when you invest with a digital platform, the upfront work can be more streamlined, and setup fees may decrease. Organization fees may also cover the costs of setting up the business entity for the investment and any sub-entities it controls.
Financing Fee
Real estate Managers often look to outside financing options to obtain debt to acquire or renovate and improve a property. Financing Fees often range from 0.25% to 0.75% of the borrowed amount. Refinancing fees, if applicable, may range between 0.25% and 0.5% of the refinanced amount.
Divestment Fee
Divestment also referred to as, disposition fees or selling fees are paid when the property is sold, or the fund is liquidated. Property brokers typically charge 1% to 6% of the price and individual deal Managers charge their own fee, around 0.25% to 1% of the sale price, adding up to nearly 7% in some situations.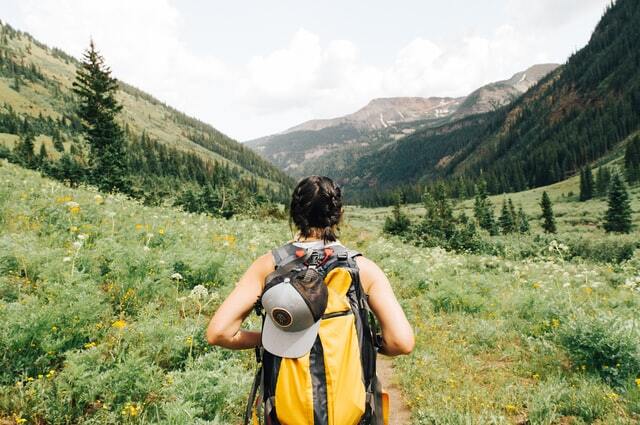 Ongoing Fees
Administration Fee
Administration fees typically cover ongoing costs like tax reporting, fund administration, third-party software licensing, and audits. Some funds charge up to 0.50% of assets under management per year, though the typical fee might be closer to 0.10% to 0.20% of assets under management.
When investing in funds, take a close look at the offering documents for estimated Administration Fees and what services are covered by the fees.
Construction Fee
Construction Fees are typically assessed to cover rehabilitation and upgrade costs when needed. Well-maintained or recently built properties are likely to command higher comparable rents and require fewer extensive repairs. However, for a significant value-add or development investment, construction cost will be a sizable line item. Generally, these fees are charged as a percentage of total construction costs and can be around 3% to 6%.
Asset Management Fee
An Asset Management fee or investment management fee compensates Managers or deal Sponsors for the time and resources required to execute the day-to-day oversight and management of the investment opportunity. Fees range from 1% to 2% of invested equity in most cases.
Leasing Fee
Leasing Fees may be applied and passed through to investors when a vacancy in the property needs to be filled to collect rent. Typically, leasing commissions or "LC" for short, are calculated as a percentage of the base rent that will be paid over the lease term. A common structure is to pay 4% to 6% of the total rent over the term.
In the summary table below, we outline which types of fees are generally one-time or recurring to help investors navigate private market real estate transactions.
| | |
| --- | --- |
| | Frequency |
| Acquisition | One-time for every acquisition |
| Organization and Setup Fees | One-time |
| Financing Fee | One-time for every loan or refinancing |
| Divestment Fee | One-time for every disposition |
| Administration Fee | Recurring |
| Construction Management Fee | Recurring as construction projects are completed |
| Asset Management Fee | Recurring |
| Leasing Fee | Recurring as new leases are executed |
Performance-Based Fees
Depending on the fund, the Manager may take an outsized portion of profits as an additional incentive to deliver increased net returns to investors. Asset managers may share in 20% or more of the profit after the equity investment has been returned to investors. Take a close look at how your real estate investment managers are compensated, so you know exactly what you're paying and how it's calculated.
Performance Based Fees may incentivize Managers toward the same goals as investors: maximizing the investment return. Performance Based Fees are also commonly referred to as profit participation, incentive fee, participation allocation or promote.
Take an Educated Approach to Private Real Estate Fees
When you add all of them up, you may face more fees than you realize. That's why it's essential to be aware of the costs and transparency when choosing any investment Manager, particularly in real estate.
Jamestown Invest aims to be open and transparent with its investors on exactly what fees they are paying. Click here to learn how it works and whether Jamestown Invest may be the right fit for your investment goals.