Modern Portfolio Theory is a popular investment strategy that helps find the ideal balance of risk and diversification for corresponding investment objectives. Introduced to the world in 1952 by economist Harry Markowitz, Modern Portfolio Theory offers investors a mathematical framework to select the right mix of assets. While Modern Portfolio Theory is frequently discussed within the backdrop of the stock market, it's also a concept relevant to real estate investing.
Savvy investors often utilize Modern Portfolio Theory when constructing a diverse portfolio, including stocks, bonds, real estate, and other alternative investments.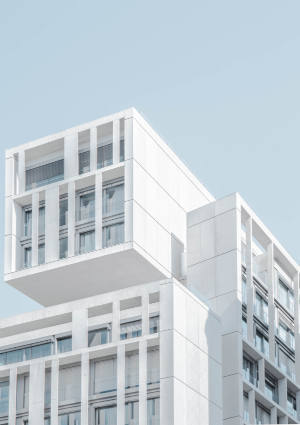 What is Modern Portfolio Theory?
Modern Portfolio Theory suggests you can create an efficient portfolio that includes high-risk assets. As long as those assets have a low correlation to each other, your portfolio could experience reduced volatility, as those assets move conversely. When you put together a portfolio of diverse assets, you may be able to avoid concentrated risk and potentially follow the market momentum upward over time.
To put this into practice, it's essential to understand which of your assets correlate and which move conversely. With stocks, you can easily find a correlation to the overall market using the stock's beta. Looking beyond the stock market to real estate or other alternative investments, you need to understand if assets move together when building your ideal portfolio.
Why is real estate a critical part of Modern Portfolio Theory?
Real estate may act as a stabilizer for many long-term investors. While the returns vary and past performance is no guarantee of future results, commercial real estate has offered a positive return for 20 of the past 22 years (1998-2019), with 2008 and 2009 being the exception according to NCREIF, the leading provider of investment performance data for US commercial properties.2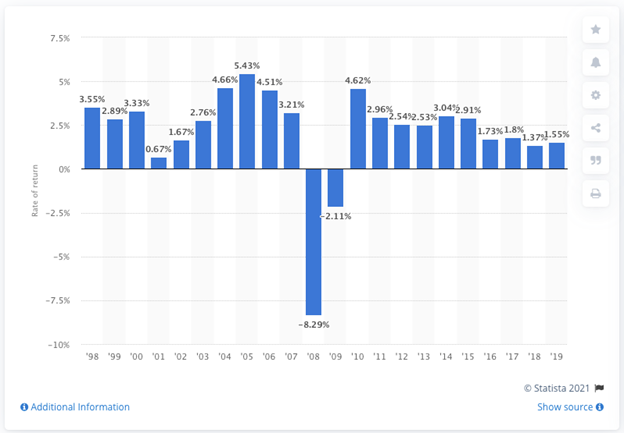 Returns of the national NCREIF Property Index – Via Statista2
How to consider Modern Portfolio Theory as part of your investment objective?
Real estate can provide some level of counterbalance to the ups and downs of the stock market while offering a combination of cash flow and appreciation. Although real estate has lagged the stock market some years, it has performed better than the market in other years. Real estate can therefore complement your portfolio by lowering volatility while offering the possibility of more predictable returns over the long-term.